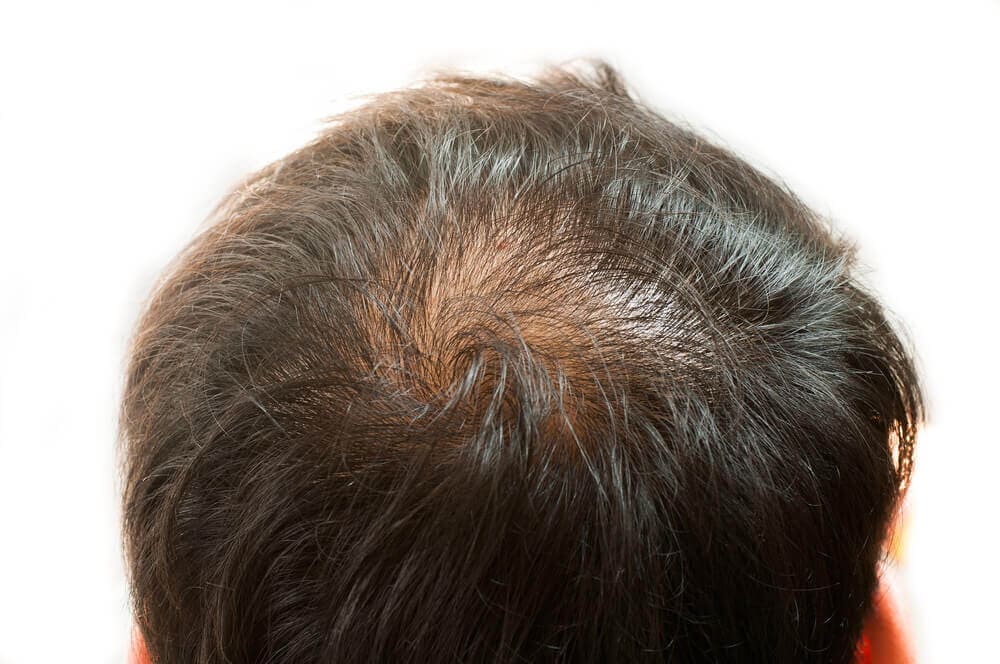 Can Sparse Hair Be Planted?
It is possible to transplant sparse hair and give it a more lush structure. People may lose their hair completely or partially due to various reasons. In cases of partial loss, the existing hair cannot provide sufficient coverage in certain sections. Thanks to transplantation in sparse hair, sparseness is largely closed.
There is no need for complete shedding for hair transplantation. Planting can be done without any damage to the root structure. In some cases, even shaving is not required. Sparse hair is a common problem, especially among women.
The shedding that occurs on the top and sides pushes women to use products such as crown and wig. However, these are never like one's own hair. For this reason, women can also have hair transplants with a safe surgical intervention.
Different methods such as DHL and FUE can be used for hair transplantation. Rarely, the method called FUT, which is made with an incision, is also used. Which method to choose should be decided by a professional physician.
How Is Sparse Hair Reproduced?
There are many different methods to reproduce sparse hair. However, these methods may not always be successful. Among the methods, there are different options such as PRP, stem cell and hair simulation.
In PRP and stem cell method, the person's own tissues are injected into the hair root. In hair simulation, a permanent tattoo is created by creating a hair image. With the use of cosmetic products, it is aimed to reproduce the hair.
Various shampoos, serums and materials called topical can be used. All these methods may not be sufficient to obtain permanent solution. In order to have your own natural hair, you should have a hair transplant.
For hair transplantation, you can use the method called DHL. In this method, grafts are collected with a pencil called choi. This pen collects a large number of grafts at the same time, allowing the process to be completed in a short time. In addition to DHL, FUE can also be preferred. In FUE, graft harvesting can be done with manual or motorized instruments.
CAN HAIR TRANSPLANT BE DONE ON SPARSE HAIR?
There is no obstacle to hair transplantation on sparse hair. Grafts are collected and transplanted to the sparse area, as in a normal transplant. This process is quite cumbersome. However, it requires serious expertise.
During the hair transplantation procedures, which can take up to 10 hours, the doctor should take a break from time to time. During the break, the patient can rest and have something to eat. In sparse hair, grafts are not used as much as in complete baldness. If the sparseness is not high, the procedure can be completed with a small number of grafts. However, it is beneficial to increase the graft frequency for a full and lush image.
The sparseness may be in a specific region or the entire head. In order to achieve the ideal image, all spars should be closed. Transplantation in sparse hair increases the self-confidence of people and also makes them feel more beautiful or handsome.
The transplantation process can be divided into several sessions. If you are going to plant in a different city or country, you should get information about the number of sessions in advance. In this way, you can pre-arrange your accommodation.
How is Sparse Hair Tightening Made?
Different cosmetic products or natural oils can be used for infrequent hair tightening. However, it is difficult to achieve the desired result in this way. In order to achieve a permanent result, hair transplantation should be performed. There is not much work for you in the hair transplant process.
You should only follow the doctor's advice. If there is a prescribed medication, you should also use it. One of the important details is the usage time of the bandage. You should not remove the bandage for the period recommended by the doctor.
After removing the bandage, symptoms such as itching and burning may occur in the donor area. At the same time, mild swelling may persist for several days. To prevent swelling, the bandage should be used regularly. The bandage is also beneficial in absorbing the sebum secretions leaking from the donor area.
If you have sparse hair, you should stay away from chemical products and processes to prevent further thinning. Processes such as dyeing and perming can cause your hair to become thinner. For this reason, you can achieve quality hair as soon as possible by performing the transplantation process as soon as possible.
What to Do If Hair Transplantation Is Infrequent?
If the hair transplant is infrequent, it will be difficult to achieve the look you want. For this reason, you should have transplantation at a frequency in accordance with the recommendation of your doctor. For a good planting process, at least 4000 grafts should be added.
During hair transplantation, the doctor works very meticulously. In this way, the graft adheres smoothly. Sometimes, there may be situations such as not holding the transplanted hair. In order to prevent this, you should always be treated by experienced physicians in the field.
If Hair Transplantation Is Made Infrequently, Will The Roots Be Damaged?
In case of infrequent hair transplantation, there is no such thing as damage to the root. It is determined in advance where the planting will take place. No damage occurs to the roots during the procedures performed by a physician experienced in the field. For this reason, you can have hair transplantation with peace of mind. You do not need to shave your hair if the doctor deems it appropriate.
Is Hair Transplantation Performed on Thin Hair?
Hair transplantation can be performed on thin hair. Fine hair causes the scalp to appear from the outside and creates a sparse appearance. Therefore, a more lush image can be obtained by hair transplantation. If the number of grafts is determined excessively, the sparse image is more easily removed.
Is It Risky To Transplant Infrequent Hair?
It is not possible to talk about any risk at the point of transplanting sparse hair. Specialist physicians carefully place the grafts on the sparse hair. The roots are not damaged during this process. However, the process can take a long time or be divided into several sessions. You can have the look you want in a short time by transplanting sparse hair; You can feel happy with your permanent hair.