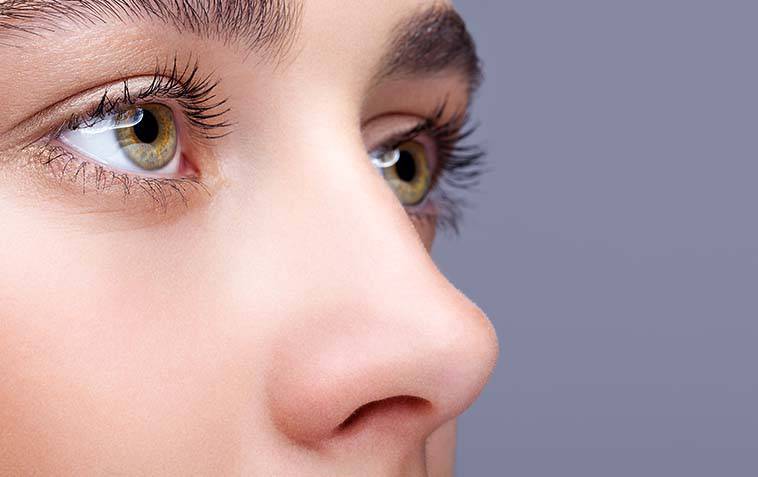 Approximately how much is rhinoplasty surgery?
Nose aesthetics (rhinoplasty) is a surgical procedure that changes the shape of the nose. The aim of rhinoplasty is to change the appearance of the nose, improve breathing, or both. The upper part of the nose structure consists of bone, the lower part consists of cartilage. Rhinoplasty can change bone, cartilage, skin, or all three.
When planning a rhinoplasty, your surgeon will consider your other facial features, nose skin, and the areas you want to change. If you are a surgical candidate, your surgeon will develop a customized plan for you.
Rhinoplasty involves risks and may require you to pay several thousand TL. Rhinoplasty prices may vary according to the experience of the surgeon and the location of the clinic. Rhinoplasty prices in Turkey can be considered to be lower than the prices in the USA. Rhinoplasty centers in Istanbul have gained a worldwide reputation and the number of patients traveling for rhinoplasty procedures is increasing.
The main factor determining the cost of rhinoplasty is whether it will be the first surgical procedure known as primary rhinoplasty or whether it will be a revision rhinoplasty. If the first nasal surgery does not produce the expected results, a second operation may be required. Secondary surgery can address cosmetic problems, functional problems, or both that occur after primary rhinoplasty.
What is Nose Aesthetics (Rhinoplasty)?
The medical term for nose aesthetic is "rhinoplasty". This surgical procedure may involve replacing the bone, tissue (cartilage) or skin—or all of them—of the nose. Rhinoplasty procedures are usually performed by rhinoplasty specialists, facial aesthetic specialists and otolaryngologists (ENT).
Nasal aesthetics is also known as nasoplasty or rhinoplasty, and it is one of the most frequently performed plastic surgeries. Rhinoplasty is performed to correct deformities of the nose, correct post-traumatic deformations or correct congenital deformations. Such deformations are not only uncomfortable in appearance, but can also lead to health problems such as respiratory problems.
Rhinoplasty can significantly change your life. People can improve their appearance, breathing, or both by having rhinoplasty. However, for whatever reason, rhinoplasty involves risks and may require you to pay a few thousand TL, so it's important to research your options and get detailed information from specialist physicians.
What are the main types of rhinoplasty?
There are four common types of rhinoplasty:
Open rhinoplasty: This procedure is also known as functional rhinoplasty. This surgical procedure involves making significant changes to your nose. You may get this type of treatment for health and cosmetic reasons.
Closed rhinoplasty: This is a less invasive type of open surgery and should not leave visible scars.
Revision rhinoplasty: This is a surgery that is done when you are not satisfied with the results or if you have complications and your surgeon needs to make adjustments.
Filled rhinoplasty: This non-surgical option uses injections of hyaluronic acid fillers to reshape the nasal area. This is a temporary solution and usually takes up to 1 year.
What are the risks of rhinoplasty?
Even though rhinoplasty may not look like heart surgery, having a rhinoplasty is a procedure that involves risks, for example:
Anesthesia complications
Infection
Breathing problems
Dissatisfaction with appearance
Possibility of revision surgery
In the next sections, we will discuss how anesthesia and other factors affect the cost of rhinoplasty.
What is the Cost of Rhinoplasty Surgery?
Rhinoplasty prices may be more affordable in Turkey than in the United States. Rhinoplasty prices in Turkey may vary according to the surgeon's experience and the location of the clinic. However, in general, the prices you will pay for a rhinoplasty in Turkey may be considered lower than the prices in the USA.
The factors that affect the cost of rhinoplasty in Turkey are the surgeon's experience, the location of the clinic where the procedure will be performed, and the needs of the patient. In addition, consultation fees and other costs required for the procedure can also affect the price.
Especially the rhinoplasty centers in Istanbul have gained a worldwide reputation, and there are many people who prefer Turkey for rhinoplasty. To get more detailed information about the prices of rhinoplasty in Turkey, you can contact many clinics and get price offers.
Which Factors Affect the Cost for Rhinoplasty Surgery?
Anesthesia Fees: Prices vary throughout the country. In many health centers in Turkey, anesthesia fees for rhinoplasty usually vary according to the institution. The price depends on the anesthesia provider, the time of the procedure and whether you are getting local or general anesthesia. General anesthesia is usually more expensive.
Hospital or surgical facility fees: Where you will have rhinoplasty can affect your costs.
Medical tests: Your expenses may vary depending on the type of test your doctor orders. Some plastic surgery websites may ask you to do a CT scan so your surgeon can spot any problems inside your nose. Do you smoke? You may need to have a chest X-ray. Could you be pregnant? You may need to take a pregnancy test. Blood tests are also common. You will have to pay for all these expenses out of pocket, unless your rhinoplasty is considered medically necessary.
Prescription drugs: You may need drugs for pain or something else, these drugs can be prescription or over the counter.
What is the best approach to compare the prices of rhinoplasty?
Rhinoplasty prices may vary depending on the place where the surgery is performed, the surgeon's experience and the scope of the intervention. The best approach to compare rhinoplasty prices is to meet with multiple surgeons, research the surgery site, and choose the one that provides the best price and quality.
How can I save on rhinoplasty costs?
Rhinoplasty costs may be high, but you can save money with certain methods. Some of those:
Discounts: Some surgeons decide to apply only during a certain period and they make discounts during this period.
Collaboration: Some surgeons make agreements with a specific insurance company or health plan. These agreements allow patients to perform rhinoplasty surgeries at a more affordable price.
Multiple surgeries: Many surgeons encourage multiple plastic surgeries to be performed at once. This can save you both time and money.
What are the budget planning suggestions for nose aesthetics?
When you're planning a rhinoplasty, there are a few suggestions for preparing your budget:
Research surgery costs upfront and set a budget. This budget should include the surgery itself as well as additional costs such as anesthesia, laboratory tests, drugs, facilities and medical devices.
Consider factors such as the surgeon's experience, location of the hospital, and extent of intervention.
Find out your health insurance coverage. Some health insurances may cover some parts of rhinoplasty surgeries.
Research financing options. Some hospitals and health clinics may offer patient finance programs. These programs arrange payment plans for rhinoplasty surgeries and allow the surgery fee to be paid in installments. Some financing options may also offer interest-free payment plans and discounts.
The cost of rhinoplasty surgery depends on many different factors and may be different for each patient. Before the operation, clear information about the cost should be obtained by talking to the doctor in detail, and it should be checked whether there are any additional fees or hidden costs.