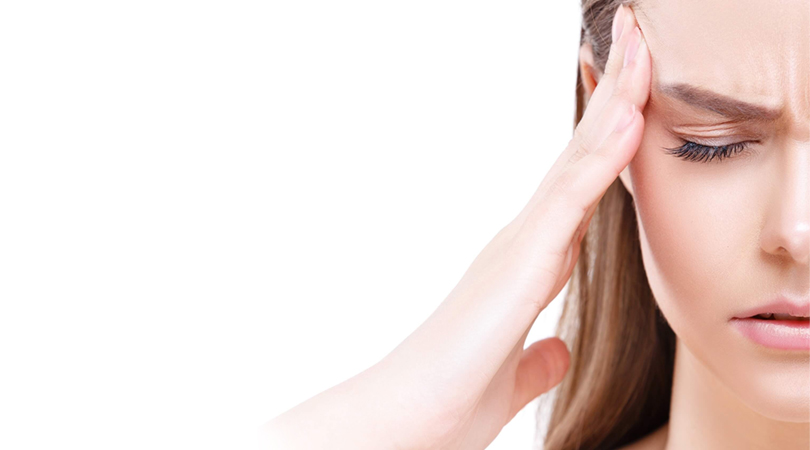 Headache is a disturbing condition that can disrupt the normal flow of life. However, migraine headache can be more dense and painful for many people than normal headaches. Migraine symptoms include nausea, vomiting, light sensitivity, and sometimes even paralysis.
For this reason, migraine treatments are becoming more and more important. Migraine botox is one of these treatments and has become increasingly popular in recent years.
Migraine botox is a treatment method used to alleviate and even prevent headaches. Botulinum toxin, known as Botox, is more commonly known to relax the muscles to reduce migraine pain. Migraine botox offers an effective solution, especially in patients who are resistant to severe migraine attacks.
It is possible to end the shortage of headaches with Migraine Botox. You can evaluate this treatment method to recover the control of your life and get rid of migraine attacks.
In this article, we will give you information about how migraine botox treatment is applied, when the effects can be observed, how many sessions should be applied and how much it is effective.
What is Botox Migraine?
Migraine botox is a treatment method performed by injecting botulinum toxin into certain muscles in order to reduce muscle spasms. Botox is injected into the muscles determined to reduce symptoms accompanying migraine attacks (for example nausea, vomiting, sensitivity to light and sound). These injections provide no communication between muscles and nerves and reduce pain. Migraine botox is frequently used especially in the treatment of chronic migraine patients and the frequency of administration is determined according to the efficiency of treatment and the needs of the patient.
How is Migraine Botox applied?
Migraine botox, patients' headache complaints and frequency of pain after evaluating the muscles to certain points of the muscles are applied by injecting botulinum toxin. Local anesthesia can be applied before the application and botulinum toxin is injected with small needles into the determined points. The process usually takes about 10-15 minutes. After the procedure, patients can immediately return to normal daily activities. The effect of botulinum toxin starts within 3-7 days and shows full effect in about 2-3 weeks. Migraine botox treatment is usually repeated every 3-6 months.
What are the effects of Migraine botox?
The effects of botox migraine may vary from patient to patient. However, the following effects are usually seen after the application:
The frequency and violence of headache decreases
The duration and intensity of migraine attacks decreases
Migraine symptoms such as nausea, vomiting and sensitivity to light decrease
Muscle spasms caused by migraine decreases
Symptoms such as migraine caused by migraine decrease
The effects of migraine botox application usually appear fully in 2-3 weeks after the application. Effects usually continue for 3-6 months. Repeating the migraine botox application is required if migraine symptoms re -appear.
What are the prices and advantages of Migraine Botox?
Botox migraine prices may vary depending on the size of the region to be applied, the number of sessions to be applied, the time between the sessions and the experience of the expert performing the application.
Among the advantages of Botox Migraine, there are less risk risks, painless and rapid performing of treatment, and long -term results of treatment. Migraine botox may also be an effective option for people who do not respond to drug use or other treatments.
Who can be applied to Migraine botox?
Botox migraine treatment may be appropriate for people who have migraine and who cannot get enough results from other treatments. However, it may not be suitable for everyone.
Migraine botox is usually applied to adults between the ages of 18-65. In addition, depending on the severity, frequency and duration of migraine symptoms, this treatment option can be applied to children and elderly who have migraine.
In some cases, migraine botox is not recommended. These include pregnant or breastfeeding women, those with allergies to botulinum toxin or other substance, muscle or nervous disease, some drugs or infections. Therefore, you should consult your doctor before migraine botox treatment.
Where is Botox applied in migraine?
The location of Botox injections may vary depending on the symptoms of migraine. Your healthcare professional will determine the location of the injections by considering your migraine type and symptoms. Sometimes, the starting point of the injections can be in a different place, but can then be expanded towards other regions.
Injections in the forehead are the most common injections to help reduce migraine pain. In addition, injections in the forehead can also help reduce wrinkles in the forehead. Injections to the bridge of the nose can help reduce sinus pain. Injections to the temples are located next to your cheeks and above the ears and are the second most common region to treat migraine headaches. Injections to the back and neck area of the head are suitable for stress -induced headache.
Botox injections can help maintain the effectiveness of migraine treatment by repeating at regular intervals. However, the dose and frequency of injections may be different for each patient. More frequent injections may be required for some patients to heal or completely eliminate the symptoms of migraine, while less injection may be sufficient for some patients.
Is Migraine botox safe?
Migraine botox process is a method approved by FDA (United States Food and Drug Administration) and is used by many people around the world. However, it may have some risks and side effects, such as any medical process. The security of the migraine botox process depends on whether it is done by an appropriate and experienced healthcare specialist, the patient health history and other health conditions.
Frequently Asked Questions About Botox Migraine
It may also be useful to consider the following suggestions after migraine botox: * Late or sit for a few hours. Avoid excessively moving the areas you apply botox. * Avoid heavy load or similar activities for several days. * Avoid consuming alcohol for several days. Since alcohol expands blood vessels, it can increase migraine pain.
Migraine botox treatment takes about one hour.
The effect of migraine botox treatment may vary from person to person. However, it usually starts to show its effect 15 days after the application. Migraine botox treatment effect lasts between 4 and 6 months.
Migraine botox treatment is applied every 4 months in the first year, 3 sessions per year. After the first application, the second application is made within 4-6 months. It can then be repeated at regular intervals depending on the patient's needs.
Migraine botox treatment can be used as a combination with migraine vaccine in patients with treatment.
It is important to avoid exhausting exercises after migraine botox treatment and avoid activities that may cause headache such as washing hair. In addition, in order to reduce the risk of infection, it is necessary not to rub or clean the skin in the vaccine area.
Migraine botox treatment has a high success rate in controlling migraine pain. However, the duration of effect of treatment varies from person to person and the intensity of migraine attacks and intensity is effective in this process.
Our experts answer your questions
Call us or fill out the form below and we will contact you as soon as possible.
Ixora Life Clinic
Contact us
Ixora Life Clinic
Start Creating Your Treatment Plan!